At Michael Grimm Services we're committed to education and our community.
At the 2014 New York State Fair, Michael was named to the NYS Nursery & Landscape Hall of Fame. This award is given to a person each year who has devoted years of effort on behalf of the Nursery & Landscape Profession.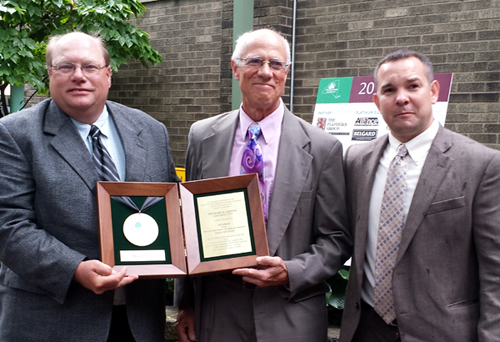 Our tree crew has participated in several large Arbor Day
projects with other local tree care companies including projects at the Burnet Park Zoo, the James Pass Arboretum and Thornden Park.